Life's a Beach (21 August 2006 - 8:15 p.m.)
I went to the beach today. Not the seashore, unfortunately. It was just a lake, but a pretty spot, nonetheless.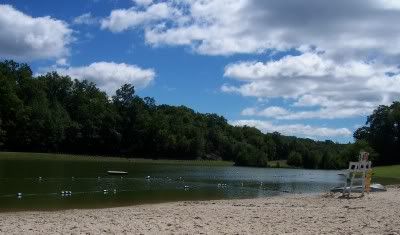 Here's a shot of Rebecca and her boyfriend, Mike, eating lunch in the picnic area.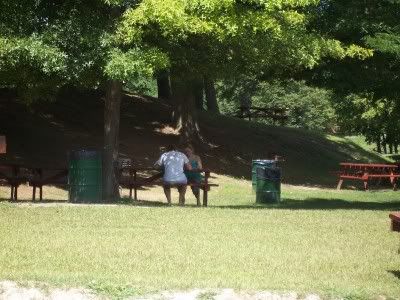 Mike drew this face on Rebecca's back with sunblock.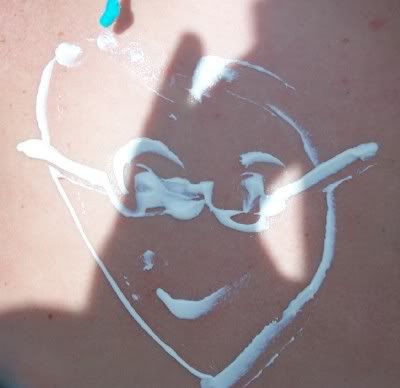 Sand, sun, water, and a book. It was a good day.
Reading: The Bookseller of Kabul by Asne Seierstad
Song of the Day: Rockaway Beach by The Ramones

7 comments so far