Lot of Livin' To Do (28 January 2007 - 12:11 p.m.)
I've been making a conscious effort to follow LA's lead in ensuring that there's more "life in my life." It can be exhausting at times, but the same can be said for sitting home doing nothing. So, I might as well be having fun, right?
Lately, I've been pushing myself more and more frequently to engage in social activities. And it's been very rewarding. On Wednesday, my mother and I went to see a documentary on the Trans-Siberian Railway. My favorite part of the travelogue was Lake Baikal, the oldest and deepest lake on earth. I was also fascinated by the Chukchi, native Siberians of Chukotka, the far northeast corner of Siberia. The Chukchi are both coastal hunters of sea mammals and interior reindeer breeders and herders. The film featured a sample of Chukchi
"throat rasping" (to mimic the sound of reindeer). It was the damndest thing – almost an orgasmic sound.
On Thursday, I went out to eat with my daughters, and then accompanied Rebecca to Babies R Us, where she wanted to buy a shower gift for her boyfriend's sister-in-law. One of the things she bought is a little pillow that says: "Party in my crib. BYOB." I thought that was cute.
Friday evening, I went to see Monty Python and the Holy Grail with my cousin, Kathy. It was great! And, according to the owner of the theater, the attendance was record breaking. Sold out, and about eighty people had to be turned away.
By the way, Kathy and I take a gentle yoga class together on Mondays. I love it. The stretching is so good for me, as is my cousin's company.
Speaking of good company, I got together with Luscious LA again. We hit the mall yesterday, and her assessment of our Old Navy is right on the mark. It DOES suck. We (or should I say I) had much better luck in Macy's, much to my surprise. I usually find that store to be too high-priced for my liking, and I'm not one of those people who has the ability to sniff out a good bargain. LA, however, DOES happen to be one of those people.
She pulled a shirt off the rack, and handed it to me. I loved the pattern and colors. But the shirt was a size smaller than I normally wear, and the $36.00 price tag was off-putting, as well, even after taking the sign announcing a 25% reduction into consideration.
LA's "spidey sense" must have been tingling, because she took the shirt over to a register, and asked for a price check. I couldn't believe my ears when the sales clerk said, "Nine dollars." NINE DOLLARS! That shirt was MINE, my skepticism about the size notwithstanding.
And, guess what? It fits perfectly!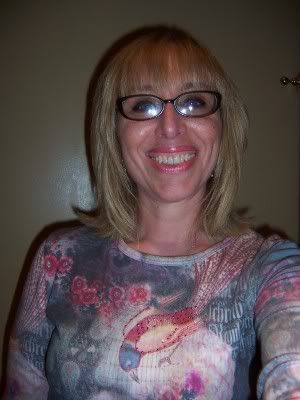 LA really IS the "Retail Avenger!" And, besides helping to spice up my wardrobe, she's spicing up my life, as well. Thank you, LA.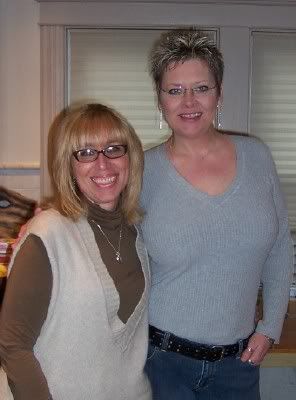 Last night, The Ex invited Daniel and me over for burgers and Scrabble. I ended up doing the cooking, but that's okay. I didn't mind. I haven't played Scrabble in a very long time, and I really enjoyed it. The Ex won the game, beating me by one stinking point, and that's only because he got to add our unused tile points to his score.
This afternoon, I'm going to my brother, Mike's, for his famous homemade pizza. The culinary treat is a big enticement (I've been hearing about his pizza for YEARS), but I'd be excited about going over to his place even without the chow appeal. He's an exceptionally great guy, and I love spending time with him.
So, yes, there's been a lot more "life in my life" lately. It feels good to move forward after standing still for so long.
Song of the Day: Lot of Livin' To Do from the Bye Bye Birdie Soundtrack

11 comments so far