Celebrations and Lamentations (10 April 2007 - 7:03 a.m.)
Easter dinner: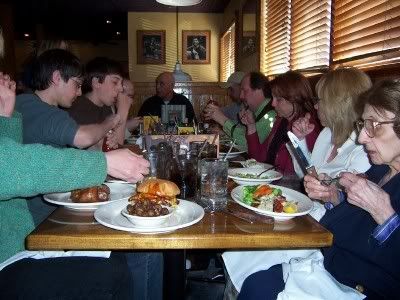 My grandmother enjoyed her tilapia: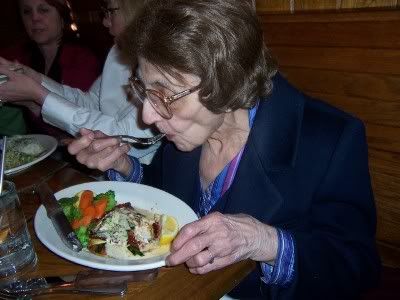 And my brother, Mike, enjoyed his prime rib.
As for me, I enjoyed sitting back and being served on a holiday instead of doing all the work myself. (My sirloin steak was good, too.)
---
Yesterday was Leigh's birthday, so we went out to dinner again. My baby is now 19 years old. This picture of Leigh was taken when she was 18.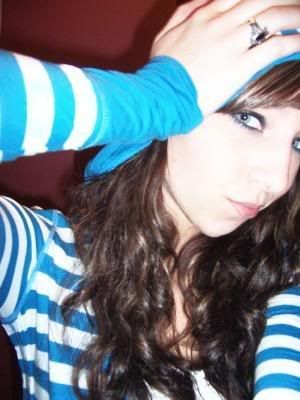 At 19, she decided to lighten her load and cut her hair.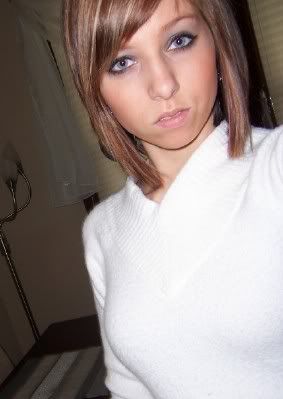 Rebecca chopped hers off a couple of months ago.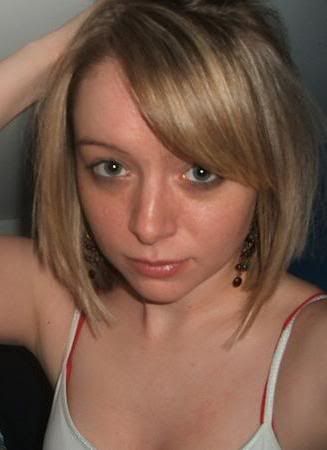 Guess who just might be next…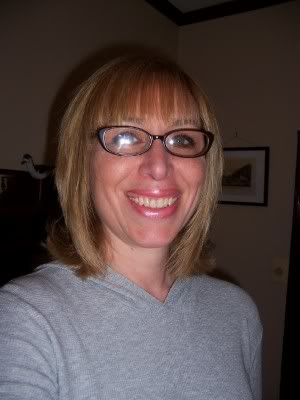 ---

Now for the lamentations… First thing yesterday morning, I placed urgent calls to my doctor and my lawyer in reference to documents I submitted to their offices by fax on April 7th. Those documents included copies of the Independent Medical Exam, and a request for advice as to how I should proceed, since one doctor was saying I could return to work TODAY in an unrestricted capacity, and the other was saying that I should not go back to work until I have completed a 22 session course of physical therapy (and then I should return to work with modifications).
One of the doctor's secretaries informed me that he doesn't handle phone messages until after office hours. I explained that this is a critical matter that could affect my Worker's Comp claim, and I needed to hear from the doctor before the following morning. I was told that my message would be placed at the top of the pile, and marked urgent. Much to my dismay, I did not hear from him.
As for the attorney - After I called at 9:00 am, I called back at 2:00, and then again at 4:45. I explained repeatedly that I was in desperate need of legal advice related to my claim, and time was of the essence. Each time I called, I was assured that an attorney would get back to me. No one did.
I am greatly distressed by these failures to respond to an urgent request for assistance. What am I supposed to do when the people that are being paid to help me are negligent? I was so sick to my stomach over this last evening, I was afraid I was going to lose my dinner. And now I get to go through it all over again today.
Song of the Day: I Just Want To Celebrate by Rare Earth
I put my faith in the people
But the people let me down
So I turned the other way
And I carry on, anyhow
That's why I'm telling you
I just want to celebrate, yeah, yeah
Another day of living,
I just want to celebrate another day of life

8 comments so far